I know that I don't sew projects. I sew clothes. Clothes for me; clothes for my 3 daughters (ages 14, 12, and almost 4); clothes for me 3 sons (ages 17, 9, and 7) clothes for my husband; clothes for my mom; clothes for my dad (on occasion) and sometimes I get to even make clothes for others.

I do make home projects at times; you know, things like pillows, curtains, blankets, embroidered kitchen towels, the like. I also sew accessories at times for my daughters and myself.

But mostly I sew clothes.

Here is a dress I made when the youngest daughter was 2 1/2. This was Vogue 7435. I used view A. It was cut to be a 3. (It still fits her - it is just shorter on her now - can you see how petite she is?).
It was first attempt at smocking and I think I did rather well. A few lines are not completely straight on my embroidery, and to this day I am not sure why. A friend from California pleated the dress front for me. I made my own piping to match and the buttons were vintage flower buttons my mom had in her stash!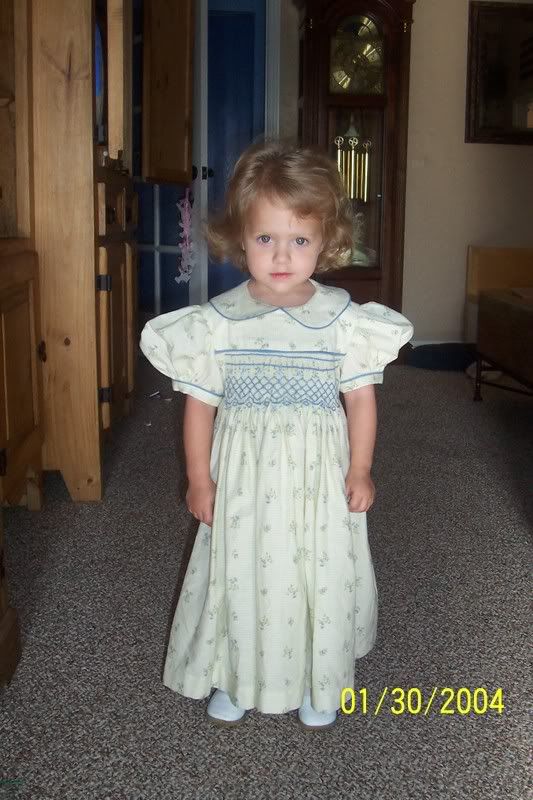 PS - don't even pay attention to the dates on my photos! This was from our previous camera and every time the batteries would start to die, the dates would be all messed up! How do I know this for certain? Because this daughter was born until 2005!